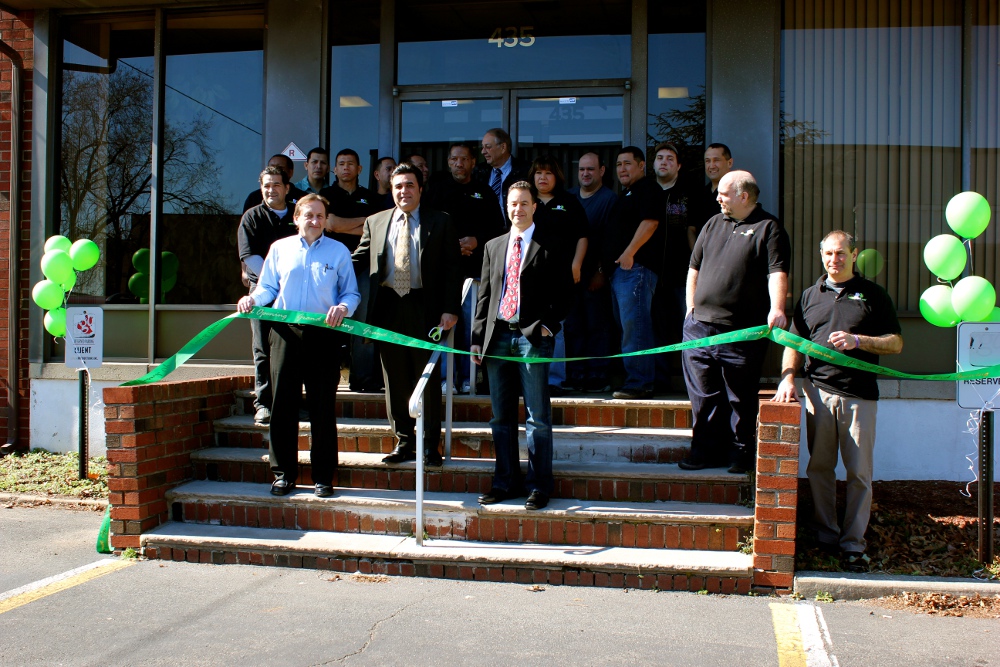 Tuesday, March 6th, 2012 was a great day for NextDayFlyers. It marked the official opening of our new state-of-the-art , sun-powered facility at 435 N. Midland Avenuue in Saddle Brook, New Jersey.
In attendance were our friends from FedEx, Komori, New Page, Enterprise Press, CMYK, and Gould Paper. Also in attendance was our entire East Coast production and operations team who cheered and celebrated as the ribbon was cut to our new facility – opening a brand new chapter in our company development.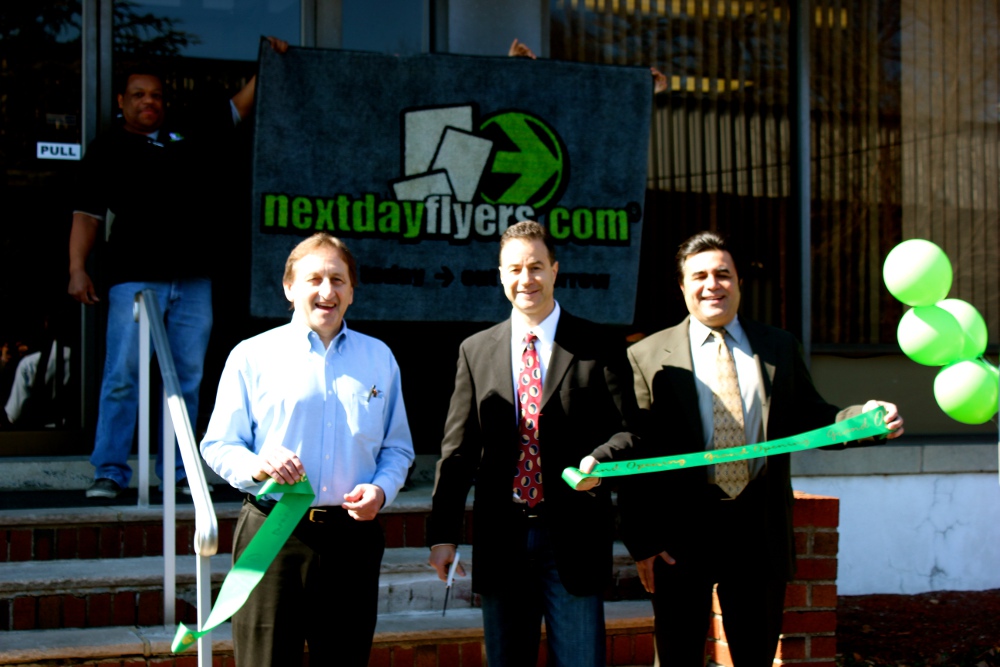 Hank Brand, East Coast Operations Manager, Ben Nouri, COO, and David Handmaker, CEO, cut the ribbon to make the opening of our East Coast facility official. The beautiful sunny day and festive atmosphere created the perfect setting for the celebration, as we cut the cake and raised a glass to a bright future for NextDayFlyers.
______________________________________________________________________
• What Our East Coast Opening Means for Customers
The opening of our new facility means that our East Coast customers can now order business cards, postcards, brochures and other custom print materials at a reduced shipping rate. We also offer free will-call pick-up services from our New Jersey location for everyone in the Greater Manhattan area and beyond.
Come and meet us at:
435 N. Saddle Brook, NJ 07663
Or contact us on 855 – 898- 9870 to talk to a friendly service member.
Please follow and like us: