Print Posters - 12 x 18
100% Money Back Guarantee
---
Prices from $122.95
12" x 18" finished size
Printing on both sides gives you room for additional information
Add a high gloss UV finish to provide extra protection and durability
---
1Price Calculator
Calculate Printing Cost
2Select Next Step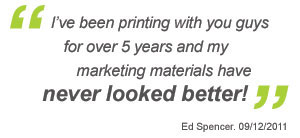 855-898-9870
Product Details
Order 12" x18" Glossy Posters for Your Next Promotion
Use these glossy posters for your next promotion and let the world see what you have to offer. 12" x 18" posters offer ample room to showcase your business, event, product, or service. Print posters in gorgeous color on either sides, or just one. You can use one side for a promotion, or use the flip side to print identifying information or instructions relevant to your campaign.
12" x 18" glossy posters are printed on quality 14pt cardstock, 100 lb. gloss cover, 100 lb. paper or 80 lb. paper. These rollable posters can also be treated with an optional UV coating to provide additional durability. Download one of our templates in Photoshop, Illustrator, or InDesign. They come with the correct file size, bleed, trim marks, and color profiles for your design.


NextDayFlyers makes it easy to order posters and prints online. We offer order tracking and order history tools for keeping track of your current and past orders with us. In addition to convenient online ordering, you can chat with us live or call us at 855.898.9870 to place your order.


Features
» 12" x 18" posters give your message plenty of space
» Print posters in color with an optional UV coating
» Available in 14 pt cardtock, 100lb. gloss cover, 100 lb. gloss and 80 lb. gloss paper - substantial but rollable
» Conveniently order posters and prints online
---
Marketing Tips
12" x 18" posters are great promotional vehicles for creating awareness of your business, and its products and services. You can print posters that advertise your company or a new product or service. This approach works for many business types, including:
When designing your poster, keep it simple. One way to do this is to pretend you're dealing with people who don't know anything about your company, product, or service. Think about how you'd introduce it to someone for the first time. What's the first image or message that pops into your head?


Another way to keep it simple is by using what designers sometimes call "negative space" or "white space." You could also think of it simply as "empty space." Use a strong central image surrounded by a lot of blank or empty space.


When you first look at a poster design that doesn't use all of the available space, you may think you're wasting space. But when your design uses a single image with lots of white space, it focuses the viewer on that image. If the image is your product, that's exactly what you want!


To help you evaluate possible poster images, place several designs on the wall and see what grabs you. Look at other promotional posters and prints you see in your environment and try to identify effective visual ideas that you can use in your own design.
Next Step:
Digital Specs
Upload Your Design Now!
Print Posters - 12 x 18 templates