Large Dry Erase Board Magnets
100% Money Back Guarantee
---
Prices from $201.95
8.5" x 11" Dry Erase Magnet with pen and clip
Laminated 12pt with magnetic strips
Eco-friendly made with recycled materials
---
1Price Calculator
Calculate Printing Cost
2Select Next Step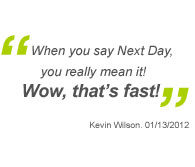 855-898-9870
Product Details
Makes a Great Gift and an Even Better Advert for Your Business
When stuck on a fridge and used on a daily basis, an 8.5" x 11" dry erase board magnet is just the ticket for putting your company at the top of your customer's favorite business list! Use our 8.5" x 11" large dry erase board magnets for all manners of custom gift promotions. Great as a company giveaway but even better for promoting your business name and contacts, our large dry erase board magnets make ideal noteboard magnets, magnetic memo boards, daily schedulers, weekly calendars, and other fun promotions.


Our top-quality large dry erase board magnets are an eco-friendly product made with recycled materials. Printed on thick, laminated 12pt material with magnetic strips on the back, our magnetic memo boards stick firmly to metal surfaces. We also supply our board magnets with a dry erase pen and clip to make doodling a doddle!


Upload your own design or customize one from scratch with your logo and contact details using our free and convenient Online Design Center. Need your magnets fast? We can print next business day when you need your magnetic memo boards in a hurry. Order yours today!


Features
» Fully customizable - add your full color logos and graphics
» 8.5" x 11" large sized board with stylish rounded corners
» Printed on 12pt material with magnetic backing
» Laminated coating adds durability
---
Marketing Tips
Large dry erase board magnets are mainly used as custom fridge notepads and can be customized with your logo, address, and contact details. They make such fun and practical company giveaways. Almost any customer can use a fridge memo board in their home for leaving notes and instructions.


To make your magnetic notepad product as fun and engaging as possible, here are 3 great design ideas: To make your magnetic notepad product as fun and engaging as possible, here are 3 great design ideas:


Weekly Calendar
Put a grid design on your 8.5" x 11" magnetic notepad for a weekly planner product. Perfect for family members to organize and allocate household tasks, this would be such a useful and appealing product for mothers and other heads-of-household.


Doodle Board
Instead of calling your custom magnet board a "notepad," make it more fun by naming it a "doodle board" or "doodle of the day" board. By branding your magnet board in this manner, you are turning a plain old notepad into something that families will get a real kick out of.


Things to Do
Another way to rebrand your magnet notepads is to customize them with the title "Things to Do." It gives these products an extra sense of importance and urgency for household planning and scheduling.


Next Step:
Digital Specs
Upload Your Design Now!
Large Dry Erase Board Magnets templates