Legal Presentation Folders
---
Prices from $796.94
14pt card stock with UV gloss, matte, or no coating
Use with standard letterhead-sized documents and prints
A choice of pocket and business-card-slit options
---
1Price Calculator
Calculate Printing Cost
2Select Next Step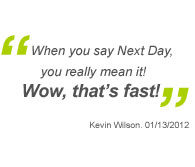 855-898-9870
Product Details
Sign New Accounts with Legal Presentation Folders
Legal presentation folders can make a positive impression when you are trying to close a deal or make a sale. Making a polished presentation is easy when your collateral materials are professionally arranged inside these legal pocket folders. Sized at 9" x 14.5", the folders will hold legal size and smaller documents, including standard letter size. You have a choice to include one left or right side pocket, or two pockets within the folder.


The pocket size measures 4" and you can choose whether you would like business card holder slits on the pocket. We print presentation folders on 14pt ultra-thick cardstock, which creates a durable and professional-looking presentation package. You can add a glossy UV coating or a matte finish to the printed stock to match your brand or company identity.


We offer several full color printing options for legal presentation folders: 4/4, 4/0, and 4/1. Because folders are printed on a single sheet and then folded to create a pocket, use one of our downloadable templates in a variety of different design program formats to ensure your files contain the correct specifications.


Features
» Order 9" x 14.5" legal presentation folders online
» Legal pocket folders are great for presentations
» Choose one or two business card holder slits
» Print presentation folders with various color options
Presentation Product Outline
Presentation folders are printed on the outside with the pocket(s) folded and glued inward. Choose one pocket (right or left) or both pockets with business card holder slits on left or right-hand pocket(s).


Please use our Custom Calculator to get a quote on your special presentation folder order.
BEFORE UPLOADING!
WE STRONGLY RECOMMEND THAT YOU USE ONE OF OUR PRESENTATION FOLDER TEMPLATES (SEE OUR DIGITAL SPECS TAB) TO DESIGN OR CORRECTLY SIZE YOUR ARTWORK - THIS ENSURES CORRECT BLEED AND FILE FORMATTING.
---
Marketing Tips
Whether you're in business development, sales, or own a business, legal presentation folders can help you make an impressive presentation and sign up new accounts. If you deal in complex products or services, you need to provide prospective customers or clients with a collateral package that fully explains your offerings.


Legal pocket folders allow you to present diverse collateral materials in one tidy package. The 9" x 14.5" size is convenient because it's large enough to accommodate many oversized pieces as well as legal documents and order forms. Many types of companies can benefit from custom legal presentation folders, including those in fields such as:
Print presentation folders with your company's branding on it, and then fill the business card holder slits with your card. Another benefit of using printed legal folders is that they can help you organize your presentations and proposals. By putting all of your materials in the folder pocket ahead of time, you won't find yourself in front of a client asking, "Where did I put that order form?"


Next Step:
Digital Specs
Upload Your Design Now!
Legal Presentation Folders templates