5 x 7 Envelopes - A7
100% Money Back Guarantee
---
Prices from $151.95
5.25" x 7.25" finished size with side-seam for more printing space
Full-color (front) on 70lb uncoated opaque paper
Inkjet and laser print friendly – use with invitation or greeting cards
---
2Select Next Step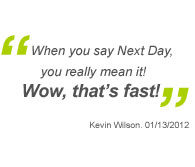 855-898-9870
Product Details
Send Your Invitations and Letters in Style with the Versatile A7 Envelope
These A7 envelopes are 5.25" x 7.25" in size and are one of the most multipurpose envelopes available. Use them for informal or professional event invites, social and business announcements, or other mailing promotions. These are classic announcement envelopes; they are also well-suited for sending booklets, brochures, greeting cards, or anything that deserves a special touch.


When you need a truly wide-ranging solution that works for nearly every kind of event invitation, the A7 envelope is a wonderful choice. These elegant 5.25" x 7.25" envelopes are printed full color on the front side, on 70lb uncoated opaque paper, and you can add full-color designs to the back, as desired.


Add your event or company logo and some images and graphics to these envelopes, and you will create a unique and memorable communication piece for your recipients. By customizing your A7 envelopes, you can create a branded identity and showcase your company with every invitation you send.


Features
» 5.25 x 7.25 envelopes printed on 70lb uncoated opaque paper
» Printed as 4/0 color: add full-color designs to outside of envelope (front and back)
» Fits 5" x 7" announcements and invitations
» A7 envelopes feature standard gum sealing
» Inkjet and laser printer-friendly - suitable with desktop publishing software
» Quick, 4 day turnaround time
Open Side
(flap on the long dimension)
See our digital specs tab for a A7 envelope template with the correct size, bleed, and flap configuration.
---
What our customers are saying:




"The quality is exceptional as is the service and delivery. Keep up the good work. I'll continue to use your services."


Gary H. Durand, Illinois




"A few weeks ago I ordered "5x7" envelopes from (another online print company) and they arrived smaller than 5x7. So I called back and they apologized and reordered them for me. Again they arrived smaller than I expected. It finally turned out that they sell a "5x7 envelope" that isn't even big enough to fit something that size, but their customer service representatives didn't even know this...Frustrated I decided to order from NextDayFlyers last Thursday and my order just arrived today, earlier than expected, and it's perfect. I'm very pleased and wish I had just ordered from you the first time! I certainly will be in the future!"


Michelle N. Clarksville, Tennessee




"Great job as always guys!"


Josh K. Erie, Colorado
---
Marketing Tips
Remember that the envelope you choose for your invitations is as important as what's inside it. The A7 envelope style is versatile and ideal for a range of uses, such as for luxury gatherings, special holidays and events, and company announcements. Because of its size, this 5.25 x 7.25 envelope works particularly well for 5 x 7 invitations; it fits inside larger envelopes making it a good choice for special event invitations and RSVP envelopes.


When you use professionally printed, full-color A7 envelopes for your business event note cards and invites, it brings a new level of prestige and class to your communications. The personalized design elements and layout you choose for your A7 envelopes will help your attendees understand the focus of your event immediately, just from the outside of the envelope.


For maximum impact, consider making your envelopes highlight your company, the event theme, and the invitation inside. One way to do this is to match the colors, fonts and graphic elements of your business and gathering on the envelope. This helps achieve a cohesive brand for your company and entices readers to open your communication.


You can effectively design your own envelopes yourself or by using the easily downloadable templates available here on the site. Once you're satisfied with your design, upload your finished 5.25 x 7.25 envelope file here and you'll soon be sending your next invitations or letters out in style!
Next Step:
Digital Specs
Upload Your Design Now!
5 x 7 Envelopes - A7 templates