Print Brochures - 8.5 x 14
100% Money Back Guarantee
---
Prices from $119.95
8.5" x 14" available with 3 or 4 panels
A wide array of folding options are available to give you maximum flexibility
Full color printing on 100 lb, 80 lb, and 70 lb paper
---
2Select Next Step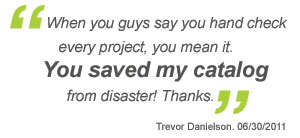 855-898-9870
Product Details
Print Brochures - 8.5" x 14" Brochure Size
8.5"x14" is our most diverse brochure size with many options to choose from. Create a unique fold to suit your brochure design and marketing requirements with our 2, 3, or 4 paneled brochures. Perfect for event guides, product catalogs, property guides and so much more, NextDayFlyers can print brochures for all your presentations and promotions.


Print brochures with NextDayFlyers and see the difference! We print using a high-resolution offset process that makes every brochure design look wonderfully crisp and colorful. We also have a user friendly website that's designed for quick-upload and easy-checkout of your brochure design. Choose your size, paper, folding and coating, and we can print brochures and ship them at a next day turnaround speed!


Whatever your brochure design needs or marketing requirements are, we print brochures that answer your demands. Start your 8.5" x 14" brochure today and create a quality product that looks distinct and professional!


Brochure Features: Easy Brochure Design and Delivery
Features
» High-resolution offset color printed brochures
» Substrates include: 100 lb, 80 lb, glossy, plus 70 lb uncoated paper
» Add high gloss UV for protection and durability
» Wide selection of folding options, 2 panel bi fold, 3 panel tri fold, z fold, gatefold, 4 panel map fold, double parallel fold, accordion fold
» Fastest print brochure turnaround -' same day, next day or 3 days
Benefits
» Print offset brochures for the price of digital
» Super easy upload, confirmation and order process
» Expert proofing of your brochure files before production
» Best shipping record in the online industry with 99.8% on-time delivery
» 33 quality checkpoints to ensure product perfection
» Guaranteed product and service or we reprint your product or refund your money
Next Day Printing Promise
NextDay is not simply a name it's a promise we make to our customers. Have your brochure design completed and ready by 6 PM PST and they will be printed and available for pick up or delivery the next business day.
FOLDING OPTIONS for this product:
The price of this product includes scoring and folding.


2 panels:

3 panels:

4 panels:

Parallel Map Fold


(Folds to 8.5 x 3.5)

Double Parallel Fold


(Folds to 8.5 x 3.5)

Accordion Fold


(Folds to 8.5 x 3.5)
---
What our customers are saying:


★★★★★
"Next Days Flyers has served my company with quality and affordable printing for years. Our company is growing and we are always incredibly satisfied with your work."


James M. Providence, Rhode Island 5/17/2012


★★★★★
"I've been ordering various projects for work and for freelance clients for a while now... always with great results and fast shipping. Anytime that I need to call or message online, I receive great customer service! I couldn't figure out what was wrong with my design file. The prep department knew exactly what was going on and we fixed the problem and the job was printed and delivered FAST! You are definitely my "go to" for any professional print needs."


Janet S. San Diego, CA 5/15/2012


★★★★★
"I love the quality of printing on the brochures that you have been doing for me, especially the sharpness of the printing -I LOVE IT."


Jesus P. Fort Lauderdale, Florida 5/8/2012
---
5 Ways to Create a Better 8.5"x 14" Brochure


An 8.5" x 14" brochure gives you the space to present an enormous amount of information about your products, company, and the product or service you are selling in a compact space. It has multiple uses as a company branding tool, as a support for your sales efforts, or as a business guide to your company.


A print brochure should typically answer the following:
With all this information, it is important to present your brochure messaging in a clear and concise manner, to ensure that your customer is kept interested.


Before you create your brochure, here are a four essential things to know before you start designing:


1. A typical brochure layout is as follows:
Just with all other marketing pieces, you should include a strong headline and call to action. Your brochure copy should aim to convince customers. Include copy that explains who you are, what you do, and how this product will help people change their lives, make their life easier, solve their problems, make them happy, etc!


2. A brochure design can represent a virtual tour of your product or services. Use it to communicate as much useful info as you can. If you are selling jewelry, for example, separate your info into the products, metals, styles, and prices you want to feature. Create "bite-sized" chunks of info that make your brochures easy to navigate. If you have graphics and comparative data to support your product, then use them to inform and educate your customer to the benefits of your product. Make sure that you put a call to action in closing to urge the viewer to call a phone number or log onto a website.


3. You should be practical with your imagery. Try to include some relevant images in your brochure design to separate the copy elements. It's not enjoyable or visually appealing to read a whole panel that's just text! Use pictures of your customers enjoying your products or services, or include images of your products in action. Communicate something distinct and exciting about your company.


4. Before you start your brochure project, use our blank brochure templates to ensure that you design with the right bleeds, panels, and file size.


To create a brochure that people notice, you need to print with NextDayFlyers. Don't spend all that time
and effort on creating your brochures just to compromise on the quality. NextDayFlyers ensures that your
product looks professional and beautifully printed. Start yours today!
Next Step:
Digital Specs
Upload Your Design Now!
Print Brochures - 8.5 x 14 templates